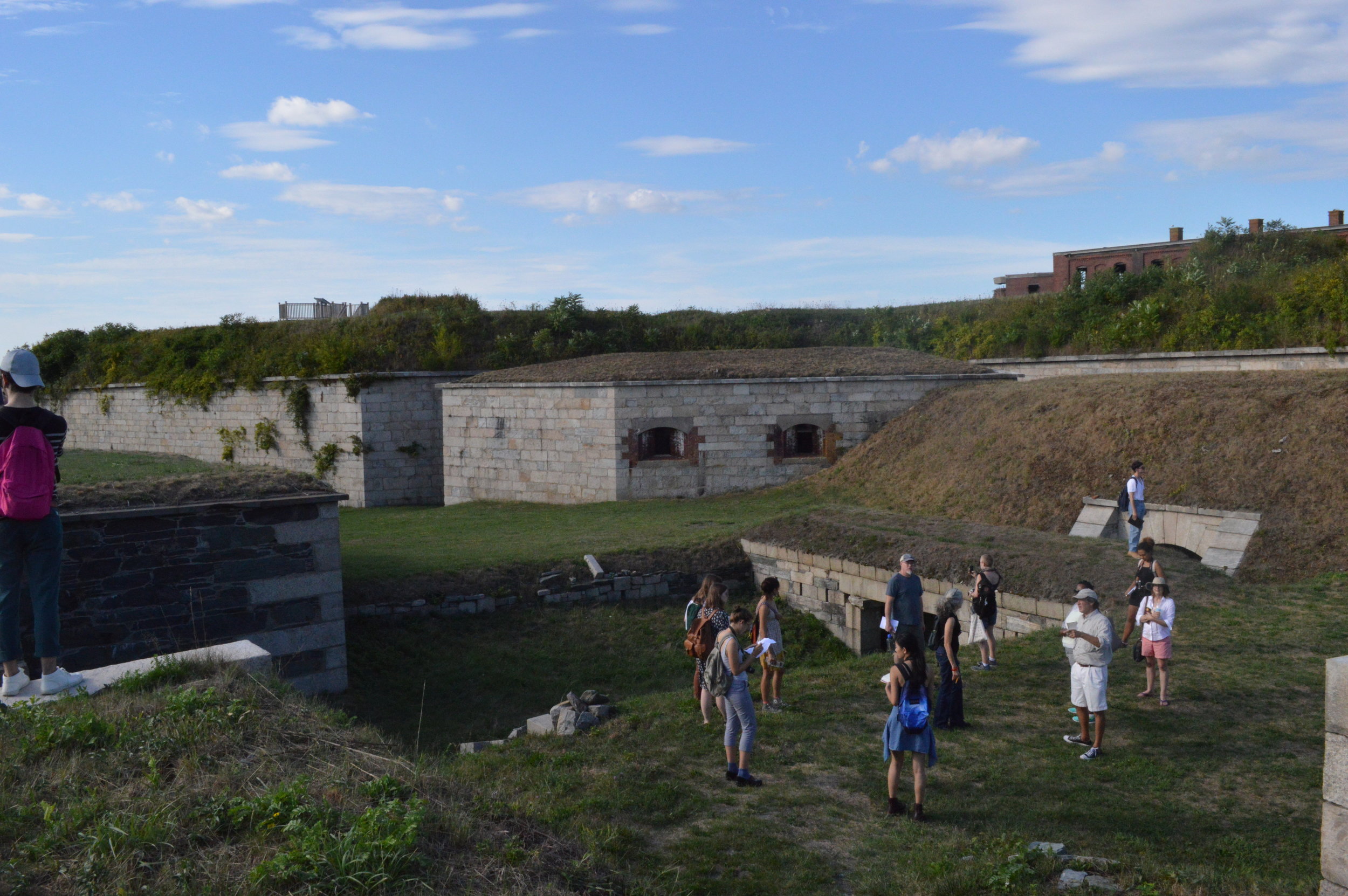 In the fall of 2016, Rhode Island School of Design collaborated with Fort Adams in Newport, Rhode Island to produce a public art exhibition, Fort Adams: Drawing Parallels, Listening for Echoes, that responded to the Fort's history and prompted imaginative engagement with the site for contemporary visitors. For the exhibition, I produced an immersive audio and video installation designed for the Fort Adams underground "listening tunnels". While portions of this work existed within the tunnels themselves, a supplementary narrative audio story was produced for Now Here This as a way of extending this work beyond its site.
Audio documentary about the Fort Adams Listening Tunnels produced for Now Here This, Brown University's student podcasting platform.
Stop motion animation produced for the dead ends within the Listening Tunnel network.
Fort Adams, in Newport, Rhode Island, has undergone many iterations, in both structure, and function. It's current iteration, built between 1824 and 1857 was an active military post until the 1950s. Fort Adams in heralded as an architectural marvel. It houses some of the most diverse and innovative examples of military building technologies from throughout history. One of its most distinctive features is its network of so called "listening tunnels". Fort Adams contains 3,110 feet of underground tunnels. Their purpose was to allow fort adams troops to listen for underground enemy activity, for soldiers burrowing beneath the Fort's walls to infiltrate the site. If Fort adams troops heard such underground activity, they would dig a counter tunnel in the direction of that sound and, if they got close enough, would ignite stores of gunpowder to destroy the enemy troops.
The listening tunnels are a symbol, a physical manifestation of the broad, innately human fear of the unknown. The tunnels serve to remind us that we respond to this fear the only way we know how: by creating something equally unfathomable, dark, and deep with which to fight it. They are about figuring out how to respond to something you can't see by building something the other enemy can't see.
While this work did contain a small video component, sound was its primary driver. I chose to use the medium of sound as a way to simultaneously reflect the site's intended use, make connections with other modes of covert communication such as radio and Morse code, and produce a fully immersive experience that could touch visitors with a psychologically compelling narrative.
Special thanks to the Fort Adams Trust for supporting this work and to Steve Marino for lending his voice and narrative.