The River That Used to Be a Highway
A series of over 30 prints interpreting the vulnerability of low-lying areas of Providence RI in the face of imminent flooding due to global climate change. Images sourced come from research into the Providence Preservation Society's Most Endangered Property List 2015 and artist's personal explorations of the city.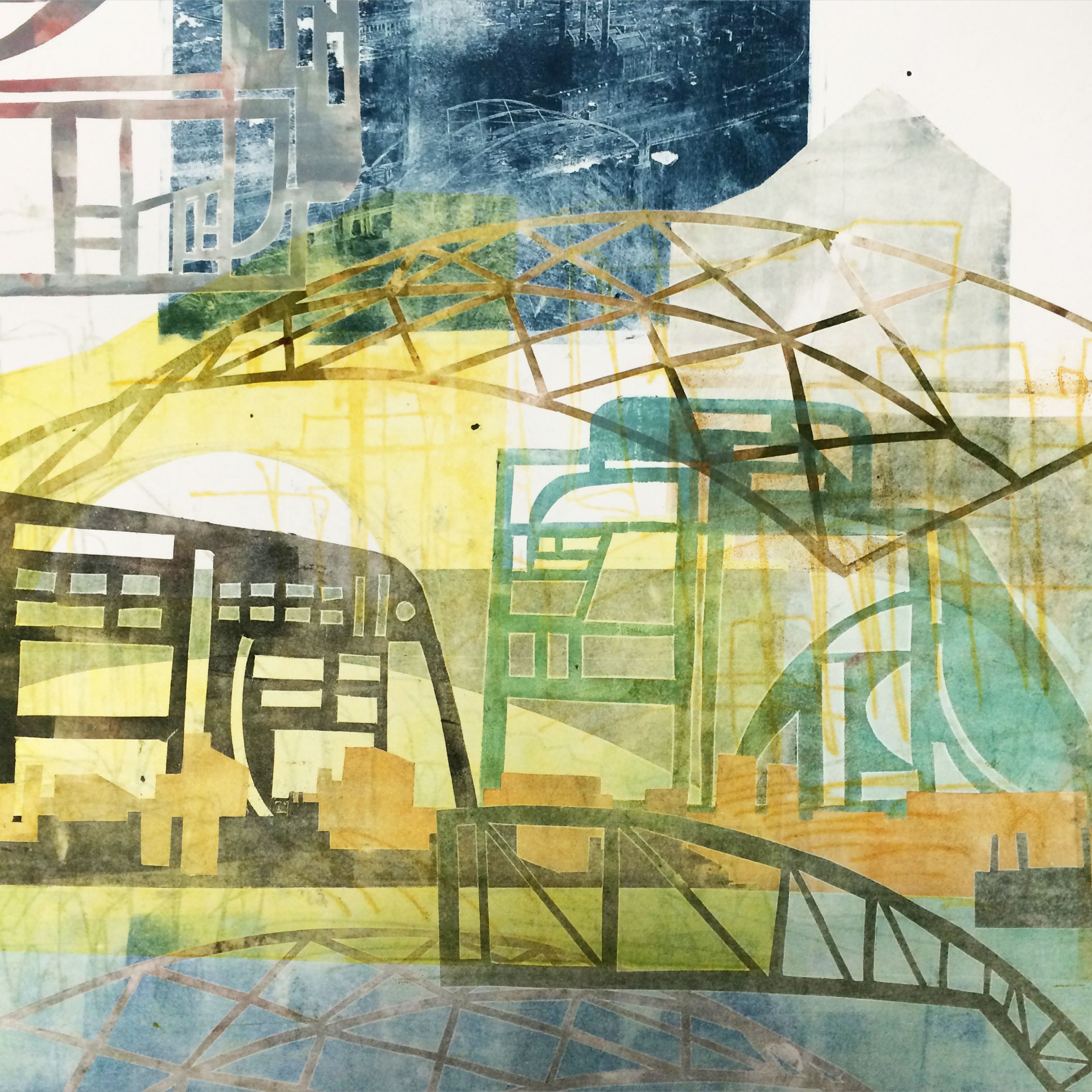 Prints are all various dimensions spread out over about 20ft of wall space. All are some combination of oil based monotype, image transfer, and drypoint on Reeves BFK and Zerkall papers.