You remember the shape but not its name / Recuerda la forma pero no su nombre asks if and how to return to a place from which you've drifted.
Duration: 00:03:55
Primary language: English
Work in progress
There Are No Words / No Hay Palabras shares the confusion and beauty that comes from feeling in one language and speaking in another, of trying to understand places and people that share your history but not your mother tongue. No Hay Palabras takes place on the land that belonged to my grandparents in Lajas, Puerto Rico and moves back and forth between a real-time conversation with my father and my own internal narration on my struggle to navigate the Spanish language and my own Puerto Rican culture after returning to the island after nearly a decade away.
Duration: 00:07:50
Primary language: English
Work in progress.
The people who feel / La gente que siente airs on BBC 4's Short Cuts on March 26, 2019.
Tenderness, rebirth, and resilience on a farm in the hills of Lajas, Puerto Rico. Featuring Henry Córdova, a farmer currently raising goats and dairy cows.
Duration: 00:04:00.
Primary language: Bi-Lingual (Spanish / English)
Audio complete, animation work in progress.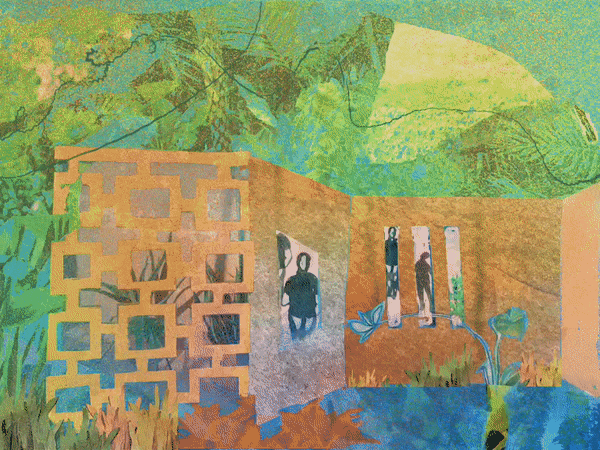 La Parranda is a journey through my father's neighborhood in Lajas on Three Kings Day (Día de los reyes) and explores and meditates on the origin and funtion of customs and traditions and asks what it means to integrate back into something you've been apart from.
Duration: 00:04:25
Primary Language: English
Work in progress.
Toro Negro guides listeners through a riverside community that has worked together to subsist completely on solar power. Audio forthcoming.
Duration: to be determined
Primary language: Spanish
Work in progress.